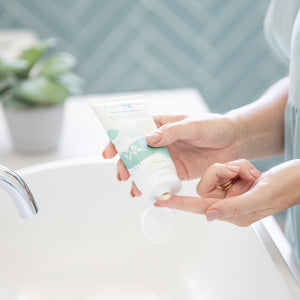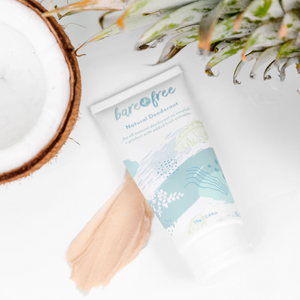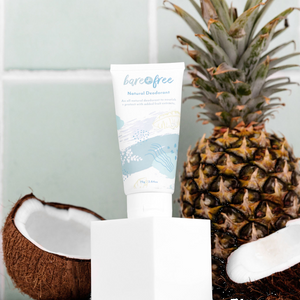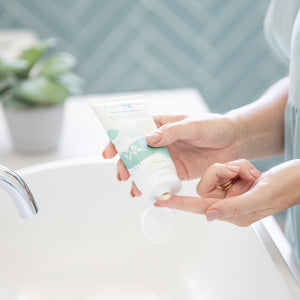 Original Deodorant - Triple (Save 15%)
Description:
Are you annoyed that other natural deodorants just don't work? Hate trying to open tins/pots and end up getting product under your nails? Or do you have dry and irritated underarms? It can all end right now with Bare + Free, a natural deodorant that really does work!
This pure, clean and highly effective natural deodorant is free of aluminium, parabens and other harsh chemicals. Its multitasking formula not only offers odour protection for up to 12 hrs but also nourishing ingredients to soothe, soften and protect your underarms all while allowing your skin to breathe.
Bare + Free is infused with beautiful ingredients including coconut, lime and pineapple extract which evokes the summery active lifestyle Australians love, all packaged in our easy to dispense smooth touch squeeze tubes which gives you approx 3 months use making it very cost effective.
Be Bare + Free to do what you love.
Recyclable | Cruelty Free | Natural | Australian Made
Directions: Apply a small amount onto fingers and apply to each underarm, massaging gently until completely rubbed in. You are now Bare + Free to do the things you love.

Ingredients: Caprylic/Capric Triglycerides (MCT), Sodium Bicarbonate, Zea Mays (Corn) Starch, Cera Alba (Beeswax), Ananas Sativus (Pineapple) Fruit Extract, Helianthus Annuus (Sunflower) Seed Oil, Calendula Officinalis, Fragrance (Natural), Citrus Aurantifolia (Lime) Oil 

Other Info: Each tube weighs 75 grams and will last approx 3 months. Store in a cool dry place below 30'c. Do not apply to unbroken skin + allow sufficient time after shaving before applying. If persistent irritation occurs, discontinue use. For external use only. Should you have any concerns or questions we encourage you to email us hello@bareandfree.com.au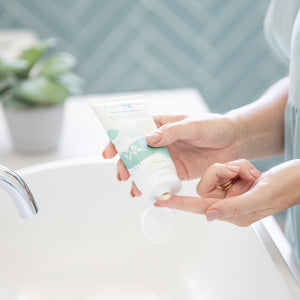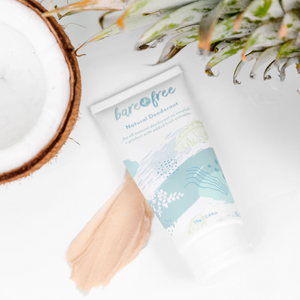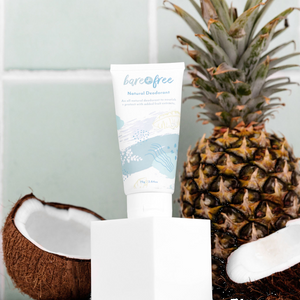 Fresh kinda feeling
My family and I were affected by the 2019-20 bush fires and a lady from a care team gave me a bag of toiletries...most of which was make up and a bare and free!!! I passed on the make up and kept the bare and free, I was greatly impressed!!!
bare and free is the best natural deodorant I have used! It actually works and leaves you feeling fresh and clean ALL day
I love it